WHATS NEW WITH THE B21
SPECIFICATIONS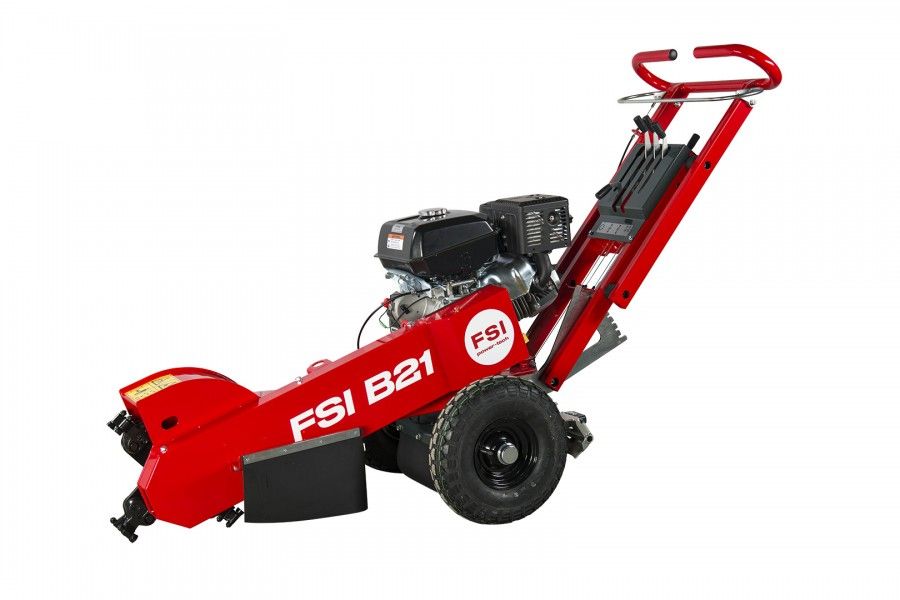 FS1 B21 - SPECTRUM PLANT
RAISING THE BAR
The FSI B21 has new features never before seen on any previous FSI stump grinder.
HILL HOLD SYSTEM - The new braking system ensures safe easy travel across all terrains.
NO DAILY MAINTENANCE - New closed bearing housing lubricated from the factory ensuring 1000 hours of continuous service.
SIMPLE V BELT TENTIONING - One sided bearing housing allowing very easy tightening of the V belt.